Open 7 Days a Week
Wingloon provides the best Chinese food in town. Our store opens 7 days a week. Check contact / location to see the details.
Order Your Foods Online
For pickup or delivery, you can order your food online. The benefit is you have enough time to customize your order without errors in communication.
Delivery Service
Wingloon provides fast delivery service. The minimum order of $10.00 is required for delivery. The delivery fee is $2 in 2.5 miles range. We don't deliver beyond 2.5 miles.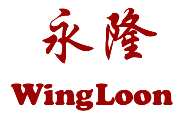 Location
Wingloon
Oakland Park Festival Center
3520 N Andrews Ave
Oakland Park, FL 33309
Phone:
(954) 561-8100
Web :
http://wingloon.net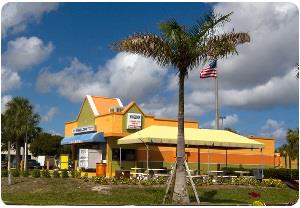 Store Hours
Monday
11:00 AM - 10:00 PM
Tuesday
11:00 AM - 10:00 PM
Wednesday
11:00 AM - 10:00 PM
Thursday
11:00 AM - 10:00 PM
Friday
11:00 AM - 11:00 PM
Saturday
11:00 AM - 11:00 PM
Sunday
12:00 PM - 10:00 PM
• • •
" The food is delicious, the service is outstanding and the employees are very helpful. Can't say enough about this wonderful take out spot. Delivery is quick. Give it a try and you definitely will become a frequent customer. - Posted by Carol "




" Alway get delivery and the food is always hot and tasty. We've never had a bad meal from here yet. Restaurant and delivery people are nice and polite. Best Chinese food I've had since they opened. - Posted by Mike. "
Back to Top
"APPETIZERS",49
Chicken Nugget(15)",50
Chicken Teriyaki (6)",51
Chicken Wing (6)",52
Chicken Wings (16 pcs)",53
Chicken Wings with BBQ Sauce",54
Crab Rangoon",55
Dumpling (6)",56
Egg Roll",57
Fantail Shrimp (6)",58
French Fries",59
Fried Pork Wonton",60
Fried Baby Shrimp(15)",61
Fried Plantains(8)",62
Honey Garlic Chicken Wings",63
Honey Garlic Wings",64
Orange Chicken Wings ",65
Pu Pu Platter",66
Raspberry Chicken Wings",67
Raspberry Chicken Wings",68
Sesame Chicken Wings",69
Shrimp Egg Roll",70
Spicy Chicken Wings",71
Spicy Chicken Wings",72
Spring Roll",73
Sweet & Sour Chicken Wings",74
Sweet Donut(10)",75
Chicken Rice Soup",76
Chicken with Noodles Soup",77
Egg Drop Soup",78
Hot & Sour Soup",79
House Special Wonton Soup",80
Mixed (Wonton and Egg Drop) Soup",81
Roast Pork with Noodle Soup",82
Vegetable Soup",83
Wonton Soup",84
Beef Fried Rice",85
Chicken Fried Rice",86
Ham Fried Rice",87
House Special Fried Rice",88
Roast Pork Fried Rice",89
Shrimp Fried Rice",90
Vegetable Fried Rice",91
White Rice",92
Young Chow Fried Rice",93
Beef Lo Mein",94
Chicken Lo Mein",95
Roast Pork Lo Mein",96
Shrimp Lo Mein",97
Vegetable Lo Mein",98
House Special Lo Mein",99
Singapore Noodles",00
Beef Mei Fun",01
Chicken Mei Fun",02
Pork Mei Fun",03
Shrimp Mei Fun",04
Vegetable Mei Fun",05
Beef Chow Mein",06
Chicken Chow Mein",07
House Special Chow Mein",08
Roast Pork Chow Mein",09
Shrimp Chow Mein",10
Vegetable Chow Mein",11
Beef Chop Suey",12
Chicken Chop Suey",13
House Special Chop Suey",14
Shrimp Chop Suey",15
Vegetable Chop Suey",16
Roast Pork Chop Suey",17
Boneless Ribs",18
Roast Pork with Bean Sprout",19
Roast Pork with Broccoli",20
Roast Pork with Garlic Sauce",21
Roast Pork with Scallion",22
Roast Pork with Snow Peas & Mushroom",23
Sweet & Sour Pork",24
Twice Cooked Pork",25
Roast Pork w. Black Bean Sauce",26
Beef with Bean Sprout",27
Beef with Broccoli",28
Beef with Garlic Sauce ",29
Beef with Snow Peas & Mushroom",30
Curry Beef ",31
Hunan Beef",32
Kung Pao Beef ",33
Mongolian Beef",34
Pepper Steak with Onion",35
Beef w. Black Bean Sauce",36
Bourbon Chicken",37
Chicken with Broccoli",38
Chicken with Cashew",39
Chicken with Garlic Sauce",40
Chicken with Snow Peas",41
Crystal Chicken",42
Curry Chicken",43
Honey Garlic Chicken",44
Hunan Chicken",45
Kung Pao Chicken",46
Lemon Chicken",47
Moo Goo Gai Pan",48
Chicken w.Black Bean Sauce",49
Sweet & Sour Chicken",50
Scallop w.Cashew",51
Crystal Shrimp",52
Curry Shrimp",53
Kung Pao Shrimp ",54
Shrimp with Black Bean Sauce",55
Shrimp with Broccoli",56
Shrimp with Cashew",57
Shrimp with Garlic Sauce",58
Shrimp with Lobster Sauce",59
Shrimp with Snow Peas",60
Szechuan Shrimp",61
Hunan Scallops",62
Been Curd Family Style",63
Broccoli & Mushroom with Garlic Sauce",64
Buddha's Delight",65
Ma Po Bean Curd",66
Orange Tofu",67
Sauteed Snow Pea w.Waterchestnut",68
Sesame Tofu",69
S1.Wing Loon Delight",70
S2.Happy Family",71
S3.Crispy Shrimp ",72
S4.Orange Beef",73
S4.Orange Chicken",74
S5.Beef and Scallops w/ Hunan Souce",75
S6.General Tso's Chicken",76
S7.Sesame Beef ",77
S7.Sesame Chicken",78
S8.Prawn & Scallops with HunanSauce ",79
S9.Rainbow Delight",80
S10.Triple Crown",81
S11.Crispy Chicken w/ Black Bean Sauce",82
S12.Double Delight",83
S13.Pineapple Chicken",84
S14.Triple Delight w. Brown Sauce",85
Beef Egg Foo Young",86
Chicken Egg Foo Young",87
House Special Egg Foo Young",88
Roast Pork Egg Foo Young",89
Shrimp Egg Foo Young",90
Vegetable Egg Foo Young",91
C1. Chicken Chow Mein",92
C1.Roast Pork Chow Mein",93
C2.Beef Chow Mein",94
C2.Shrimp Chow Mein",95
C3.Chicken Egg Foo Young",96
C3.Roast Pork Egg Foo Young",97
C4.Pepper Steak with Onion",98
C5.House Special Chow Mein",99
C6.Sweet & Sour Chicken",00
C6.Sweet & Sour Pork",01
C8.Shrimp with Lobster Sauce",02
C9.Moo Goo Gai Pan",03
C10.Chicken Lo Mein",04
C10.Roast Pork Lo Mein",05
C11.Shrimp or Beef Lo Mein",06
C12.Chicken with Cashew",07
C13.Honey Garlic Chicken",08
C14.Shrimp or Beef with Garlic Sauce",09
C15.Buddha's Delight (Mixed Vegetables Only)",10
C16.Kung Pao Chicken",11
C17.Roast Pork or Chicken with Broccoli",12
C18.Hunan Chicken",13
C19.Curry Chicken",14
C20.Beef or Shrimp with Broccoli",15
C21.Twice Cooked Pork",16
C22.Chicken Wings(6)",17
C23.Lemon or Pineapple Chicken",18
C24.Shrimp or Beef Szechuan",19
C25.Szechuan Chicken or Pork ",20
C26.Crystal Chicken",21
C27.Crystal Shrimp",22
C28.General Tso's Chicken ",23
C29.Honey Garlic Wings (6)",24
C30.BBQ Ribs (2) & Wings(4)",25
C32.Sesame Chicken",26
C34.Spicy Chicken Wings(6) ",27
C36.Bourbon Chicken",28
C37.Boneless Ribs",29
C1. Chicken Chow Mein",30
C1.Roast Pork Chow Mein",31
C2.Beef Chow Mein",32
C2.Shrimp Chow Mein",33
C3.Chicken Egg Foo Young",34
C3.Roast Pork Egg Foo Young",35
C4.Pepper Steak with Onion",36
C5.House Special Chow Mein",37
C6.Sweet & Sour Chicken",38
C6.Sweet & Sour Pork",39
C7.BBQ Ribs(4)",40
C8.Shrimp with Lobster Sauce",41
C9.Moo Goo Gai Pan",42
C10.Chicken Lo Mein",43
C10.Roast Pork Lo Mein",44
C11.Shrimp or Beef Lo Mein",45
C12.Chicken with Cashew",46
C13.Honey Garlic Chicken",47
C14.Shrimp or Beef with Garlic Sauce",48
C15.Buddha's Delight (Mixed Vegetables Only)",49
C16.Kung Pao Chicken ",50
C17.Roast Pork or Chicken with Broccoli",51
C18.Hunan Chicken ",52
C19.Curry Chicken",53
C20.Beef or Shrimp with Broccoli",54
C21.Twice Cooked Pork",55
C22.Chicken Wings(6)",56
C23.Lemon Chicken",57
C23.Pineapple Chicken",58
C24.Shrimp or Beef Szechuan ",59
C25.Szechuan Chicken or Pork ",60
C26.Crystal Chicken",61
C27.Crystal Shrimp",62
C28.General Tso's Chicken",63
C29.Honey Garlic Wings (6)",64
C30.BBQ Ribs (2)& Wings (4)",65
C31.Orange Chicken",66
C32.Sesame Beef",67
C32.Sesame Chicken ",68
C33.Mongolian Beef",69
C34.Spicy Chicken Wings(6)",70
C35.Orange or Sesame Beef",71
C36.Bourbon Chicken",72
C37.Boneless Ribs",73
S1.BBQ Ribs w. Chicken Fried Rice (4)",74
S2.Chicken Wings w. Chicken Fried Rice (6)",75
S3.Honey Garlic Chicken Wings w.Chicken Fried Rice (6)",76
S4.Fried Baby Shrimp w. Chicken Fried Rice(15)",77
S5.Boneless Spare Ribs w. Chicken Fried Rice",78
S6.1 Shrimp, 2 Ribs, 4 Chicken Wings w. Chicken Fried Rice",79
A.Fried Baby Shrimp (15)",80
B.Chicken Wings (6)",81
C.BBQ Ribs(2) and Chicken Wings(4)",82
D.BBQ Ribs(4)",83
E.Chicken Wings (4)& Fantail Shrimp (2)",84
F.BBQ Ribs(2)& Fantail Shrimp(2)",85
G.Fantail Shrimp (4)",86
Family Pack Special",87
Wing Loon Special",88
Beef with Assorted Vegetables",89
Chicken with Assorted Vegetable",90
Diet Vegetable Lo Mein",91
Mixed Vegetable Platter",92
Shrimp with Assorted Vegetables",93
Can Soda",94
Bottle Water",95
Fried Wide Noodle",96
2 liter Soda",97
B.B.Q. Spare Ribs",98
Raspberry Chicken Wings",99
Sweet & Sour Chicken Wings",976200
Chicken Wings with BBQ Sauce",976201
Orange Chicken Wings",976202
Seame Chicken Wings",976203